I WORK WITH PEOPLE WHO ARE READY TO CHANGE THEIR LIVES, SIMPLY BY BEING MORE THEMSELVES.
The question you're probably asking yourself is…
Where'd you get those boots???
(Kidding! But if you DM me, I'll tell you!)
How do I get more visible (online or onstage) without feeling overwhelmed, freaked out, or just plain awkward?
I get it.
Showing up in a bigger, bolder way is hard to figure out.
And making your mark online can sometimes feel like jumping into oncoming traffic…on a 10 speed bike.
But I can show you how to do it…
with ease

with excitement

with purpose
But, this wasn't always the way for me.
In fact, if I'm being honest with you…I'm actually a recovering coward.
Yup.
This university-trained actor with numerous stage and film appearances, who could get up and wow a crowd.
This recognized leader in business, hired by major organizations, for my expertise in change management.
This crazy busy hockey / dance mom, and former PTO co-President who spends more time driving kids than sleeping.
This girl who struggled with undiagnosed ADHD, a volatile family upbringing, living in financial upheaval (food stamps, free lunch, bankruptcy, and foreclosures) but then went on to achieve all the middle-class labels of success - including a Masters in Business.
This girl you see was hiding out from making the leap onto a bigger stage, a bigger canvas…because what if I failed? What if I got online and everyone thought I was (fill in the blank because I've said them all)?
Until one day…I decided.
I acknowledged that everyday I chose not to do something with my skills and expertise (because of fear of judgment) was a day I was holding someone back from their own opportunities.
I had things to offer, impact to make, and a message to share.
My personal mantra became…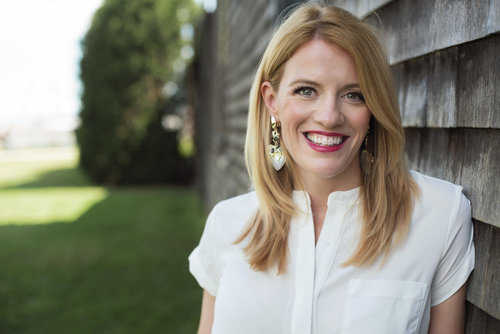 "My message is bigger
than my fear."
And from that point on, everything changed. Now I live the life that I literally dreamt about.
It's Time to Expand Your Business, Your Life, Your Future
Share the most magnetic message about your business, that's aligned to your ideal customers and authentic to your true inner voice.
Create abundance and joy across every part of your life!
See how you might actually be stopping your success with language that drags you down in everyday conversations - and what words to replace them with for abundance.
Discover what other women who've worked with me already know; the impact you can make when you turn up the volume on your visibility.

Are you ready to map out a bigger role in this world and step into your true light?